Continuous positive airway pressure CPAP therapy is the best cure for obstructive sleep apnea, which affects breathing while you're sleeping. Continuous airflow into CPAP masks is provided by a CPAP machine. By making breathing easier when you sleep, you may snore less. Unfortunately, this treatment won't work for everyone.
This article explores the possible negative effects of CPAP treatment, the time it takes for sleep quality to improve, and what to do if you're using CPAP masks but still feel weary.
You Do Not Feel Tired
Overly drowsy throughout the day is one of the most common symptoms of untreated sleep apnea.
But not everyone is affected by this illness.
To gauge how drowsy you are, utilize the Epworth score, a technique for measuring exhaustion. If you're not very weary when therapy initially starts, you may not notice a big difference after using your CPAP mask.
However, there was still a shift in the overall quality of your sleep. There have been reports of up to 15 awakenings per hour in people with moderate sleep apnea. Keep using your CPAP masks and pay attention to whether or whether you feel more rested.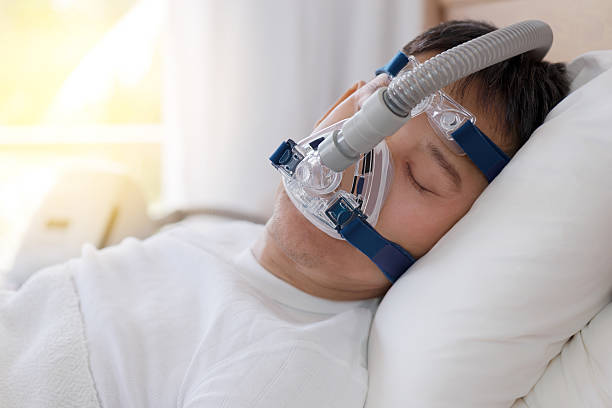 Recap
If you don't already feel tired, you may not notice a shift after CPAP treatment. This can have an impact on your choice to continue treatment.
You are not utilizing it for enough time each night.
Getting acclimated to CPAP masks may be difficult. You may want to remove your CPAP masks when dawn draws near. Sleep apnea, regrettably, often becomes worse as daylight draws closer.
Dreams often occur during the third of the night that is spent in REM sleep. Sleep apnea becomes worse during this stage of sleep when your airway muscles relax.
If you take off your CPAP masks too soon, it could affect how well you sleep overall.
Try using your CPAP mask throughout the whole night to gauge its effectiveness.
CPAP Problems Affect Your Sleep, Making It Worse
Regrettably, CPAP masks has a particular set of problems. Without assistance, it could be difficult to adjust to therapy due to these issues.
Getting a CPAP mask to fit comfortably might be difficult for some people. If it is not the proper size or adjusted, it might leak or cause pain, facial marks, ulcers, or sores. 3 Others could have breathing problems while under stress.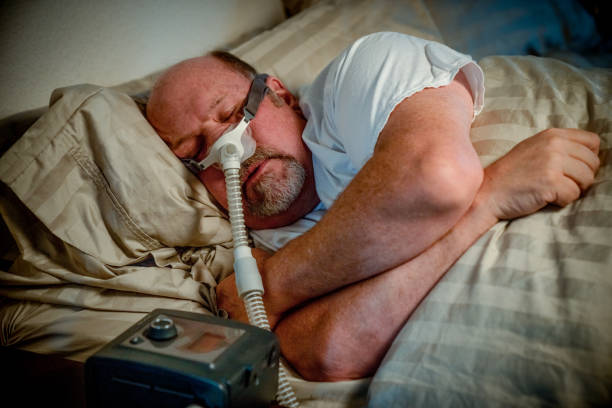 The humidity and temperature of the air may need to be changed to make it more pleasant. Nasal congestion or blockage may lead to mouth breathing and dry mouth. If there is too much pressure, you could inhale air.
Going to bed and getting a good night's sleep might be challenging because of these issues. If you are upset or confused, speak with your physician for support and guidance.
Sleep apnea Only Has a Minor Impact on You
When using a CPAP mask, a person with moderate sleep apnea may not see as significant an improvement as someone with severe sleep apnea. Reducing the number of occurrences every hour from ten to five, for example, might not appear noteworthy.
Even if your sleep apnea is mild, it's vital to think about the benefits you may be getting. Think about your sleep quality before and after using your CPAP masks. Using this technique, you can decide whether it's the best course of action for you.
You're a night owl.
Insomnia is a sleep disorder and one of the common symptoms of sleep apnea.
Many report to wake up in the middle of the night and have trouble falling back asleep. But folks who have insomnia may not always feel sleepy all day. This makes figuring out if using a CPAP mask is indeed advantageous difficult.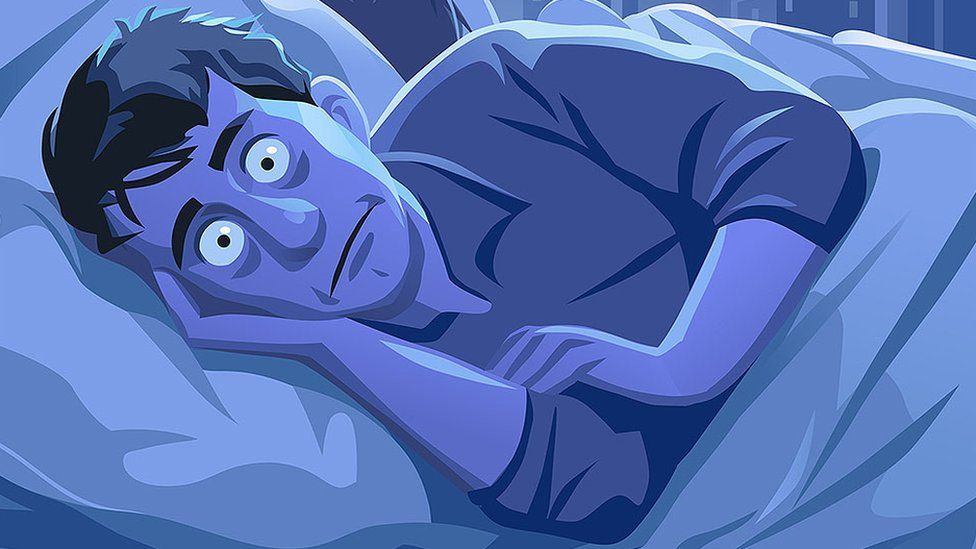 If you already have trouble falling asleep, it may not seem ideal to wear a CPAP mask that blasts air in your face. You may want to consider cognitive behavioral therapy for insomnia (CBTI) and sleep aids with your doctor to help manage your sleep troubles.
You Need To Adjust Your CPAP Pressure
Your treatment may not be as successful as it might be if the settings on your CPAP mask are off. These settings have been recommended by your doctor after watching you breathe. Your settings could be modified if your device's default ones were adjusted during your follow-up.
If your breathing stops more often than five times per hour, as measured by the apnea-hypopnea index (AHI), the pressure setting has to be changed. The optimum result is to lower this number as much as is practical.
Sleep Apnea Didn't Bother You Before Treatment
Some people seek treatment for their sleep apnea or snoring on the advice of their spouse. Loud, unpleasant snoring has the potential to ruin relationships. It might even lead to various sleeping arrangements.
Even if sleep apnea does not impact you, you may still have unpleasant symptoms. Snoring, fatigue throughout the day, frequent awakenings, urinating at night, and teeth grinding are all indications of sleep apnea. Issues with mood, attention, and short-term memory may also result from untreated sleep apnea.
Your sleep apnea condition is complex.
Treatment with CPAP masks may lead to a different disease called complex sleep apnea. When you have complex sleep apnea, the brain "forgets" to tell the respiratory muscles to compel you to breathe. Due to this, breathing pauses of at least 10 seconds may happen five times every hour.
Fortunately, it often disappears with continued treatment. But it could take some time. It may sometimes be necessary to treat it using bilevel positive airway pressure (BiPAP) therapy, which provides several air pressure levels.
You've Just Started Using It
CPAP masks take different amounts of time to start working for different people. If the sleep apnea was highly severe before to treatment, the improvement may be more obvious. If symptoms are mild, it can take a while to see any benefits.
Remember that it can take a few weeks before you see any changes. If you take off your mask in the middle of the night, it can take even longer to start feeling the effects of therapy.
If you don't see any improvement, talk to your board-certified sleep specialist about how to adapt your therapy so that it works better for you.
Recap
You may need to wear CPAP masks consistently for many weeks before you observe any difference. Minor symptoms might take much longer since they are milder.
What CPAP mask issues are the most typical?
I don't have the perfect fit for my CPAP mask.
When utilizing a CPAP machine for Sleep Apnea therapy, finding the ideal mask that fits your face correctly is crucial to getting the best results. This is due to the fact that a CPAP mask that fits your face properly not only offers comfort to help with continuous usage, but also ensures that the mask functions properly each time you fall asleep.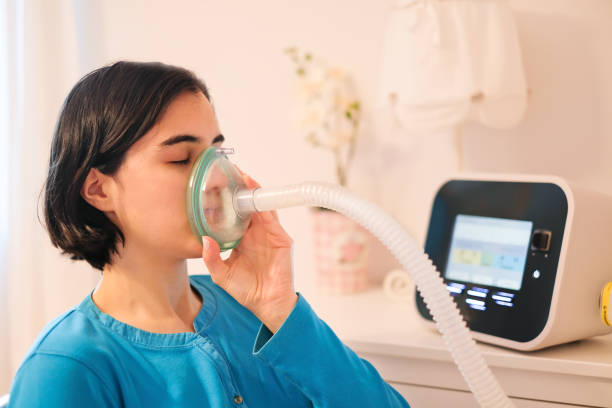 Learn how to put on your CPAP mask
If you don't put on the headgear correctly, your mask could not fit you well. Ask your healthcare provider to demonstrate the ideal method to put on your mask so that it fits properly to the contours of your face as it is intended to do. Small modifications may make a big difference in comfort and efficacy.
Spend some time selecting the ideal CPAP mask.
Finding the best CPAP mask that fits you properly and comfortably is time well spent. Your medical professional will do trial fittings for you when you see them since they are qualified to make sure your mask fits you properly. If anything about your mask doesn't seem quite right, don't be afraid to say it out loud since only you can tell for sure.
Take Into Account Future Facial Changes
Your face might vary naturally over time as a result of weight increase or decrease or even the development of facial hair. If that occurs, don't merely tolerate the uncomfortable mask since it may interfere with your therapy and create pain. Instead, speak with your healthcare provider to get a mask that fits better.
My CPAP mask is leaking
Leaks of any size should be heard or felt, and they shouldn't be disregarded. Your CPAP machine uses air pressure to keep your throat open as you sleep so that a steady stream of oxygen can enter your airways. This is how it combats sleep apnea every night. Therefore, the treatment may not be operating at all or just ineffectively if that air pressure is lost as a result of a seal breach.
This implies that even if you are using the CPAP machine as directed, you can see little to no improvement in your condition.
Fitting a mask is one solution.
This involves making sure the mask is tightly fitted on your face in order to establish an air pressure seal. It's time to have your doctor examine your mask to make sure that it fits you properly and isn't leaking if you see any air seepage or notice that your untreated Sleep Apnea symptoms suddenly reappear.
While we acknowledge that this may be annoying, there is no need to use your CPAP machine if it isn't helping you, particularly when there is a simple remedy available.
See also: What is the Price of a CPAP Machine?