Before we discuss our recommendations, let's briefly recap what sleep apnea is. In obstructive sleep apnea, breathing stops and starts periodically throughout the night, maybe hundreds of times. The airway usually closes as a consequence of the soft tissues at the back of the neck compressing. This causes you to stop breathing for at least 10 seconds, and when you eventually wake up—possibly gasping for air—your breathing resumes. The cycle keeps on all night long. Patients are thought to have severe sleep apnea if their breathing stops and begins more than 30 times per hour.
Obstructed sleep apnea prevents you from getting the sort of sleep you need and lowers your blood oxygen levels. A number of serious problems, including daytime fatigue, depression, irritability, learning difficulties, memory issues, accidents, including car and workplace mishaps, sexual dysfunction, hypertension, heart disease, stroke, and even death, can arise from this lack of deep sleep combined with low oxygen levels.
It seems logical that the most frequent question asked by most individuals is, "Can sleep apnea be cured?" considering the possibly dire consequences. Although mild cases of sleep apnea symptoms that are caused by being overweight may be addressed by the person losing weight, sleep apnea is often not a disease that can be permanently cured. 
However, there are surgical treatments for severe cases that could relieve the issue. However, there are a number of sleep apnea treatments available, including the use of a CPAP machine and the use of a dental device specifically created to cure snoring and sleep apnea, which we'll talk about shortly.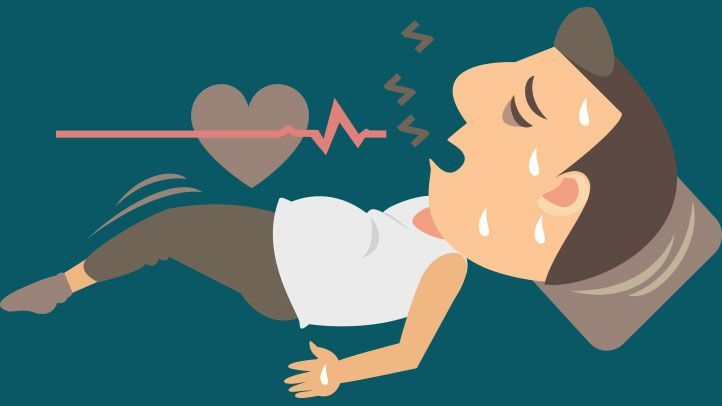 What Signs Point to Sleep Apnea?
Only a professional test can determine for sure whether you suffer from sleep apnea. You'll often get a sleep study recommendation. If you experience any of the classic signs of sleep apnea, you should get help. So, what are the signs and symptoms of sleep apnea? The following are the warning signs and symptoms: difficulty falling asleep, loud snoring, gasping for air while you sleep, instances of stopping breathing while sleeping (noticed by someone else), headache upon waking, dry mouth, difficulty staying asleep, excessive daytime sleepiness, irritability, and difficulty paying attention.
Advice for Patients with Sleep Apnea to Enhance Sleep Quality
You may not constantly experience poor sleep quality if you have obstructive sleep apnea. You can do a lot of things to slumber more soundly and have less breathing problems, including:
Develop sleep apnea sleeping methods
Understanding the basics of sleeping with sleep apnea is essential since your sleeping position may make the disease worse. Gravity will force the soft tissues at the back of your throat downward in the supine position, often known as lying on your back, increasing the likelihood that they may relax and block your airway. Sleeping on your side is recommended since it may lead to fewer apnea episodes. We are all aware that switching sleeping positions is easier said than done. One study found that attaching a tennis ball to the back of shirts allowed people with positional obstructive sleep apnea to, at least temporarily, stop sleeping on their backs. Even while you may not have to go that far, learning strategies to feel at peace sleeping on your side might be useful.
If necessary, reduce your weight
Obesity or being overweight is a risk factor but not a prerequisite for developing obstructive sleep apnea. With weight growth, fatty deposits around the neck and tongue that might restrict the airway also rise. If you are overweight, losing weight will probably ease your sleep apnea symptoms. The severity of obstructive sleep apnea will be reduced by 50% in moderately obese people who lose 10 to 15% of their body weight, according to the Sleep Foundation. However, losing weight may enhance your sleep and breathing even if you just have a few additional pounds.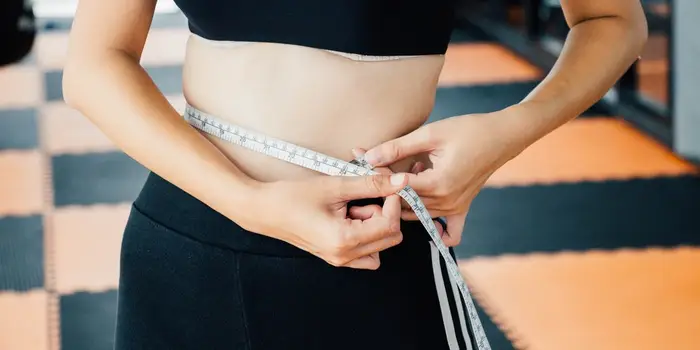 Reduce alcohol consumption and stop smoking
Alcohol reduces the strength of the muscles in the mouth and throat, which limits airflow and may exacerbate sleep apnea and snoring. Additionally, it could have an impact on the muscles that control breathing and the way the brain controls sleep. Even while we wouldn't advise completely giving up the occasional glass of wine, it's a good idea to limit your alcohol intake, particularly before bed. Smoking is another risk that increases the severity of sleep apnea. Smoking causes inflammation of the upper airway, which impacts breathing. After quitting smoking, your general health, sleep, and breathing will all improve.
Maintain a regular sleep schedule
Even if you have good sleeping habits, you may not be able to treat sleep apnea on your own. However, after trying various methods or receiving sleep apnea therapy, having good sleeping habits may help you sleep better overall and help you get the most sleep possible. The following are some methods to develop better sleeping patterns:
Making use of your bedroom only for sleeping; avoiding blue light-emitting gadgets like your phone, tablet, or laptop at least an hour before bed; establishing and following a sleep schedule (i.e., going to bed and waking up at the same time every day, even on the weekends); avoiding caffeine, heavy meals, and alcohol close to bedtime; keeping your room dark, calming, and at a comfortable temperature; and practicing a calming activity like tai chi before bed.
Exercise
Exercise is essential for enhancing sleep, and it may even be helpful for individuals who have sleep apnea. Your ability to do a little bit of cardiovascular exercise at night may improve your deep or slow wave sleep. However, any exercise, including cardio and weightlifting, may be beneficial.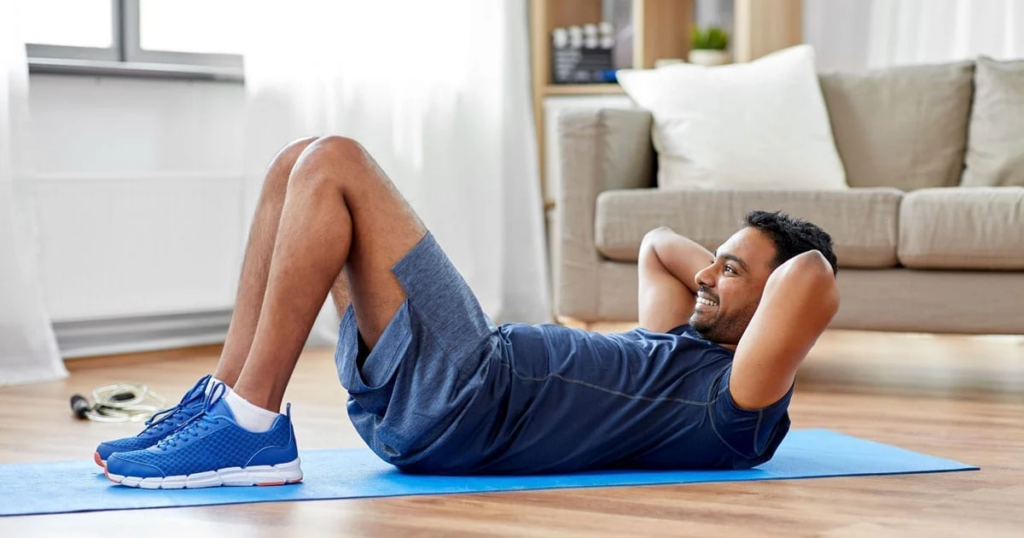 Exercise in any form, such as strength training, walking, jogging, riding a stationary bike, or doing so seven days per week, was shown to alleviate patients' symptoms of obstructive sleep apnea. Researchers looked at eight research on the association between exercise and sleep apnea. Patients also reported getting more sleep at night and having less tiredness throughout the day. The increases happened without any weight loss, demonstrating that the exercise itself was the reason for the people's better sleep.
Invest in a humidifier
Numerous pieces of sleep apnea equipment have connected or built-in humidifiers for a purpose. You could snort more and breathe through your lips when you sleep because dry air can irritate your throat and nose. Although it could make breathing easier and help you sleep better, a humidifier is neither a treatment nor a cure for sleep apnea.
Consider a dental device
Since an oral appliance is more comfortable and less demanding than a CPAP, the majority of patients prefer it over more invasive treatments for sleep apnea. It pulls the lower jaw slightly forward during sleep to prevent obstruction, which tightens the muscles and soft tissues at the back of the throat.
It is also a great dental appliance for snoring because it stops the upper airway tissues from vibrating when air passes over them, which is the main cause of snoring. Oral appliances are a tried-and-true sleep apnea treatment that don't interfere with your daily activities and don't need much upkeep. If your bed partner finds a dental appliance helpful, you'll be pleased you used it too!
Sleep Apnea Statistics
Sleep apnea affects more than 18 million adult Americans.
Sleep apnea affects one in four seniors to some extent.
In 4 of 5 instances, there is no diagnosis.
One-third of those with hypertension and coronary artery disease and roughly half of those with atrial fibrillation or heart failure experience it.
Who is in danger?
Women are more likely to have sleep issues after menopause, despite the fact that sleep apnea is twice as frequent in males. Additionally, overweight individuals, African Americans, Hispanics, and Pacific Islanders are more likely to experience it.
In general, it's a good idea to discuss sleep apnea with your doctor if you meet the following criteria: over 40; overweight or obese; high blood pressure or diabetes; snore or snore while sleeping; your partner has noted that you frequently gasp for breath at night or stop breathing for a period of time; you know someone in your family has had it; you have a large neck or smaller airway in your nose, throat, or mouth.
What symptoms and indicators are present?
Most often, the issue is discovered when a bed partner or family member complains of loud snoring and/or observes breathing pauses followed by gasps for air.
Other warning signs or symptoms include:
restless sleep
trouble falling or staying asleep at night
extreme exhaustion
difficulty focusing which increases the risk of accidents at work or while operating a motor vehicle
the desire to urinate upon awakening.
Asthma, allergies, and OSA are all related, so be sure to discuss these issues with your doctor as well.
Even though a clear sign of sleep apnea, loud snoring is not always present.
Many doctors agree that elevated blood pressure, particularly in circumstances when it is difficult to cure it, should be a warning sign to consider sleep apnea.
Exactly how is sleep apnea diagnosed?
Your health care practitioner will do a physical exam, which involves checking your throat, mouth, and nose, if you believe you have sleep apnea. Additionally, he or she will inquire about your sleeping patterns and overall well-being. Try to keep track of your sleep patterns, levels of daytime exhaustion, including any instances of being sleepy or drowsy at work, as well as any other symptoms or health issues.
An overnight sleep study is often used to confirm sleep apnea (called polysomnography). This test is often performed by a sleep medicine expert in a hospital or sleep clinic in a space that is decorated to resemble a cozy hotel room and lasts for six or more hours.
Your body will be covered with electrodes and sensors that will record and track your heart rate, blood oxygen level, brain waves, eye activity, breathing patterns, and muscle movements, especially in your arms and legs.
The findings can definitively prove if you stop breathing for at least five times an hour while you sleep, at least once lasting 10 seconds or more. Based on how many times each hour you stop breathing or have restricted airflow to your lungs, sleep apnea may range from mild to severe.
Related: Sleep apnea symptoms explained