Do you often wake up with a headache or feeling worn out? Do your nighttime noises, such as snoring or gasping for breath, cause your bed partner to complain? If so, you may have sleep apnea, a serious disease that is becoming increasingly prevalent and possibly hazardous.
When the patient has sleep apnea, soft tissue in the mouth and throat limits the patient's airway. You may not even be aware of it when you wake up if your breathing is interrupted many times during the night. On occasion, you can have shallow or stopped breathing (or both).
Because the tongue restricts the airway while you sleep, you may need to use a breathing machine to help you breathe. Sleep apnea may have substantial long-term health effects. Continue reading to learn whether you could have sleep apnea and is sleep apnea dangerous for you?
What is sleep apnea?
The two types of sleep apnea are central and obstructive, respectively.
You have obstructive sleep apnea if air cannot move through the mouth or nasal passages despite your efforts to breathe.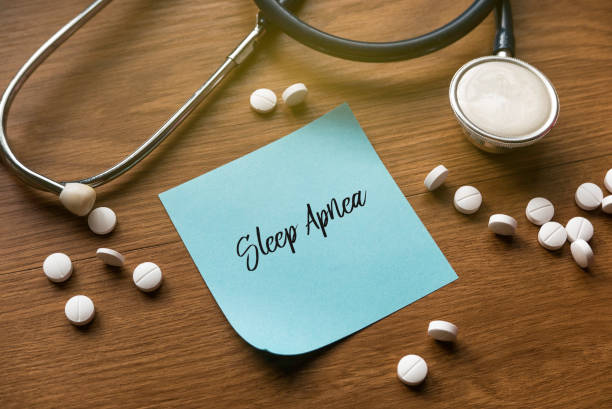 Central sleep apnea occurs when the brain is unable to communicate with your breathing muscles.
How can I know whether I have sleep apnea?
Since certain symptoms are similar, it could be challenging to differentiate between central and obstructive sleep apnea. Your concerns should be discussed with a qualified doctor, although there are many signs that might indicate sleep apnea.
You may not be aware that you have sleep apnea since you are sleeping or almost asleep when it occurs, but someone else may.
If you or someone sleeping close observes these behaviors while you're sleeping, seek the counsel of a sleep specialist:
Not breathing at all heavy breathing and loud snoring
Other possibilities include:
Coughing when you first wake up or gasping for air.
Having a scratchy or dry throat when you wake up. (as a result of breathing via your mouth instead of your nose)
Morning headaches brought on by an oxygen deficiency
A dry mouth from gasping for breath
Loss of memory; lack of desire in sex; dizziness upon awakening; insomnia; restless sleep; or frequent waking; feeling worn out or depleted of energy even after a full night's sleep owing to sleep disruptions (due to low oxygen)
However, these symptoms of sleep apnea are not always present. It's crucial to mention these probable sleep apnea symptoms to your doctor in order to acquire a proper diagnosis and course of therapy.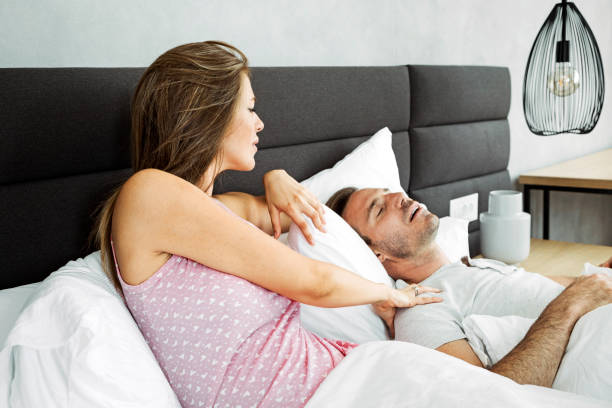 How often people get sleep apnea
Studies from Case Western Reserve University suggest that 2 to 9% of people in the nation may have obstructive sleep apnea (OSA). They found that those with a BMI (body mass index) more than 30 kg/m2 were up to seven times more likely to have sleep apnea than people without it. Additionally, males are four times more likely than women to develop sleep apnea. Even while sleep apnea may affect anybody, the incidence of the condition rises with age4.
In those over forty, central sleep apnea is 0.9% common. People often bring up obstructive sleep apnea while talking about sleep apnea.
The dangers of sleep apnea
The disease known as sleep apnea may affect anybody. However, the following factors might increase your risk:
Obesity
Being overweight increases your risk of having sleep apnea. Extra weight may strain your windpipe during sleep and restrict breathing.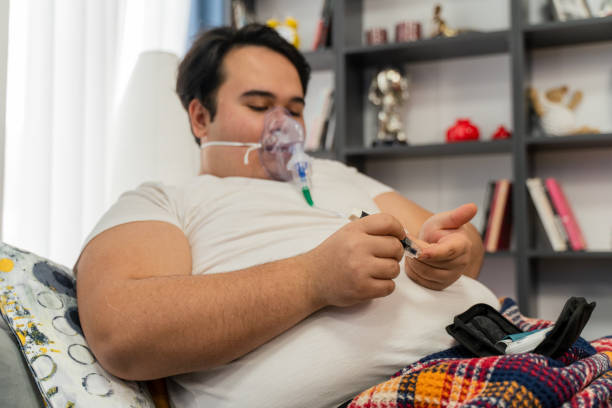 Use of sedatives, tranquilizers, or alcohol
The throat is relaxed when you drink alcohol or use sedatives, which makes it easier for the airway to get blocked. The way your brain regulates sleep and interacts with the muscles that govern breathing may also be impacted by drugs, both prescription and over-the-counter.
Family history of sleep apnea
If you have one or more close relatives who suffer from OSA, your risk of developing it is increased. Living a healthy lifestyle may reduce the probability of developing sleep apnea, however inheritance has been identified as a risk factor.
Hormone problems
Hormone regulation disorders, such as hypothyroidism, may raise the risk of sleep apnea by inflaming the tissues in the airways and increasing the possibility of obesity.
Nasal obstruction
If congestion makes it harder for you to breathe through your nose, you are more likely to develop sleep apnea.
What Causes Sleep Apnea? Everything You Need to Know
How precisely is sleep apnea diagnosed?
You should see a doctor, ideally one who specializes in sleep medicine, to determine whether you have sleep apnea. Before concluding that you have sleep apnea, your doctor will rule out any further medical illnesses or probable causes for your signs and symptoms.
There are many ways to evaluate sleep apnea, including:
Medical history
Your doctor will evaluate potential sleep apnea symptoms while taking into account your unique medical history. It will be identified whether you have any extra risk factors for developing undetected sleep apnea or other adverse health impacts, and your family history will be checked for any indications of sleep apnea or other sleep disorders.
Examining the body
The facial structure, neck, and waist circumferences, as well as the waist and neck circumference, are the most often seen physical traits that contribute to sleep apnea. There might be problems with blood pressure as well. Your doctor will carefully check your jaw and mouth to look for things like enlarged tonsils or architecturally distinctive features in your upper airway.
Sleep studies
The polysomnography (PSG), a sleep study test, is the gold standard for diagnosing sleep apnea. A PSG is a lab-based sleep test that tracks your heart rate, respiration, eye and leg movements, blood oxygen levels, and breathing patterns. In-home monitoring may sometimes be possible with assistance from a sleep expert.
Go and see a doctor
If you think you could have sleep apnea, don't delay obtaining a medical assessment. You might begin your sleep apnea therapy nearly immediately after being diagnosed.
Numerous assistive devices that move the jaw or continuously provide positive pressure might be helpful. During treatment, a CPAP machine is often employed. If therapy does not resolve your snoring or sleep problems, make another appointment with your doctor for a checkup.