Be aware that your CPAP machine will create some noise while in use. In other words, you won't be able to hear everything. Your machine should make a gentle fan noise as air is constantly being pumped through it. The typical decibel (dB) rating for a CPAP machine is 30 (which is almost as loud as a whisper), and most CPAP manufacturers provide this information. Do not let them keep you up all night by making sure you get a quite CPAP machine, because they can be louder than each other, depending on the manufacturer. The CPAP mask can also keep you awake at night.
Noisy CPAP Mask
There are several solutions to the problem of noisy cpap masks during air intake and exhaustion. Just remember that your mask has a port on the front for releasing carbon dioxide, and that it will do so continually throughout the night.
Tweak Your CPAP Mask
Misfitting a CPAP mask can cause it to leak air and become annoyingly noisy. If your mask is either too loose or too tight, air may seep out and make a lot of noise. Keep in mind that the mask should fit snugly yet comfortably. It should softly embrace your features without pressing too hard or hurting.
If your mask continues to leak after you've attempted to alter the fit, you may be using the incorrect size. Try a different size or style of cushion or headpiece to see if it helps.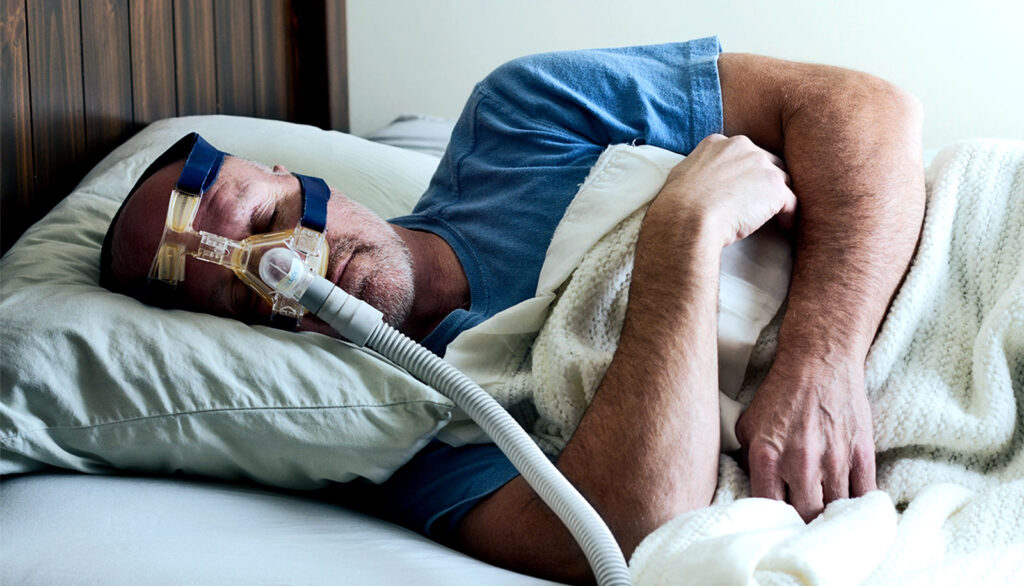 Try a New CPAP Mask
It's possible that your mask is not suitable for the pressure you're using. When using a high CPAP pressure setting, for instance, a full-face mask is recommended so that air may enter through your nose and exit your mouth.
If you use a nasal CPAP mask but breathe through your mouth, you can wake up your bed mate with loud snoring or noisy exhalations.
However, CPAP masks that go over the nose or over a nasal cushion are more convenient because of their compact design. The full-face mask is more likely to leak because of the larger seal it makes.
Swap out your CPAP mask's cushion for one that makes less noise.
Your CPAP mask cushion goes through a lot as you use it night after night to get better sleep. Over time, the mask's ingredients degrade due to interaction with your skin's oil, germs, dead skin cells, and other debris.
If your CPAP mask has started producing a noise it hadn't been making previously, it may be time to replace the cushion, which can fracture with use and cause leaks. It, along with the rest of your CPAP supplies, should be replaced on a regular basis according the manufacturer's instructions for optimum performance.
Get That CPAP Mask Cleaned!
Debris builds up in your CPAP machine as you use it and as air passes through it. Build-ups of allergies, germs, dead skin, and dampness are all possible. To extend the life of your CPAP equipment, remove this grime by cleaning your mask and supplies periodically.
There are quieter CPAP masks than others.
Avoid using an old, uncomfortable CPAP mask when there are modern alternatives available. Check out the most effective CPAP masks to make your treatment for sleep apnea more comfortable and less noisy.
With its basic design and soft seal that eliminates pressure and red markings, the ResMed AirFit F30 Full Face Mask gives you the ability to move about freely in bed without compromising on your comfort. A QuietAir elbow is integrated into this mask to discreetly distribute air without waking your bed mate.
The DreamWisp Nasal Mask from Respironics
The Respironics DreamWear Nasal Mask features a unique design that moves the tubing connector to the top of the frame, away from the nasal bridge, and therefore, the user's ears. Your exhale reduces the pressure within the mask, allowing carbon dioxide to escape without disrupting your oxygen supply.
The Simplus from Fisher & Paykel is a full-face mask that can be easily moved around during the night without disrupting your sleep because of its lightweight and flexible construction. In addition, the mask contains an integrated diffuser, which ensures that air is circulated discreetly so that you can get some shut-eye.
Top-of-head tube connection on the ResMed AirFit F30i Full Face CPAP Mask allows for mobility without compromising seal quality. Because the tubing is hidden from view, you may quickly and pleasantly change positions throughout the night without waking up. Thus, the F30i is a favourite among those who want to move around as they sleep. The mask's lightweight comfort comes from its hollow frame, which also lets air easily flow to the mask cushion from the top of your head. When an obstruction is detected in one end of the air tube, the air simply flows around the blocked section and out the opposite side of the housing.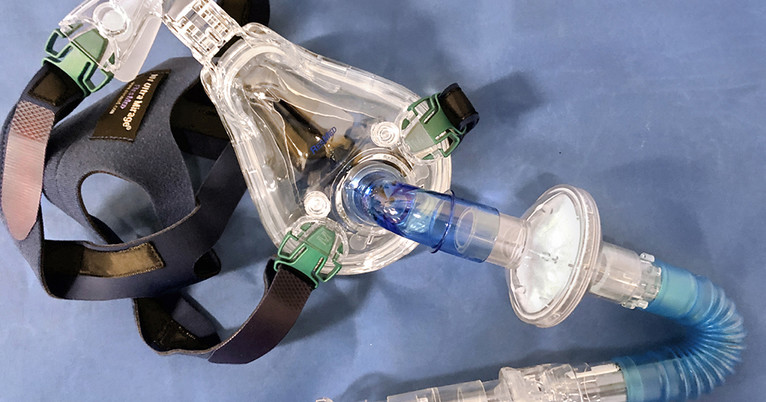 CPAP Machine Replacement
If you want to get the most out of your therapy with a CPAP machine, it's best to get a new one every five years. This is due to the high level of wear and tear experienced by CPAP machines over time. An indicator that it's time for a replacement machine is the presence of any grinding or excessively loud whirling sounds. Learn more about home respiratory program.
If your machine is making a whistling noise, you should check around the main body for any cracks that might be letting air escape. A crack in your machine may also produce a loud, steady hissing sound.
Adjusting the location of your CPAP machine can greatly reduce its noise output.
When your CPAP machine sits on the nightstand next to your head, it might be difficult to get to sleep. You may now put some distance between yourself and it.
A soft surface, such a towel or foam pad, helps muffle the vibrations and rumbles of your machine. Make sure the air ducts aren't obstructed in any way.
Different length hoses for CPAP machines provide flexibility in placing the machine. A hose longer than 12 feet will prevent the CPAP machine from producing sufficient pressure.
Verify Your CPAP Tubing
Maybe your CPAP machine isn't too noisy. Do you hear any whistling or hissing from your hose? Verify that the hose connecting the mask and the machine is securely fastened. The next thing to do is to feel the full length of the CPAP line for any leaks.
Make sure your CPAP hose is free of any kinks or bends before you turn in for the night, since this might lead to a dangerous buildup of pressure. In addition, a hose cover can be used to dampen the noise made by the air moving through the hose.
Please Replace Your CPAP Filters
Dust, allergens, and debris are trapped by the CPAP filter, reducing your risk of breathing harmful microorganisms. In order to function at their best, however, they must be frequently cleaned and replaced. If they get blocked up, your CPAP will have to work more difficult and noisily to cycle air.
Humidifier for use with a CPAP machine
Adding moisture to the cycled air, especially if it's warm, requires a little extra effort from your CPAP machine if you use a humidifier. The reservoir can start burping and gurgling if the water level drops too low. If the container has a lid, check to see that it is closed tightly.
Your CPAP humidifier is only meant to be used with purified water. Minerals in unfiltered water can accumulate in the water tank and the machine, forcing them to have to work harder and make more noise.
Acquire a CPAP machine that operates quietly.
It is important to read CPAP reviews before purchasing a new machine. Patients with sleep apnea will be able to tell you how noisy or quiet the machine is, how simple it is to operate, how much it costs, and how effective it is in increasing patients' adherence to treatment.
More to read: Swift and Mirage Masks to Be Discontinued in 2023 by ResMed